3mm Old World Empire and Beastmen I have been meaning to post up for ages. Models are 3mm Magister Militum and 6mm Microworlds.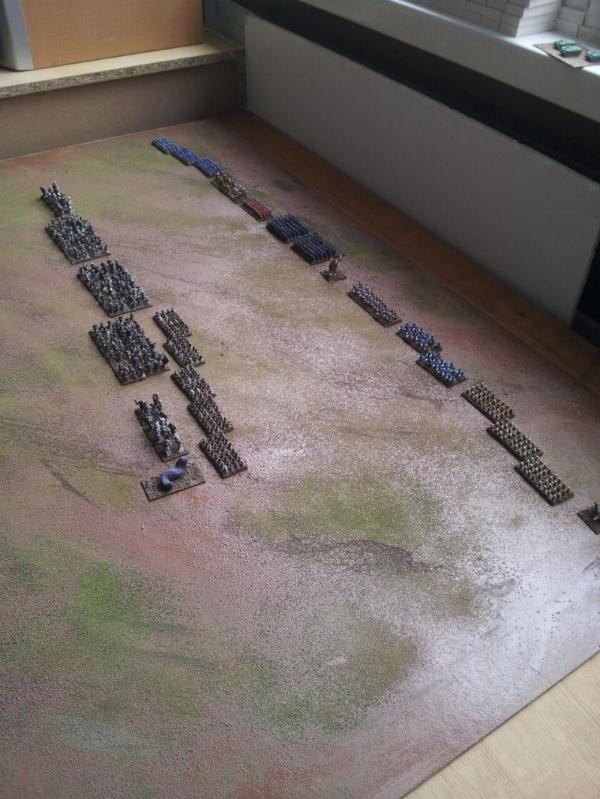 Lined up for battle.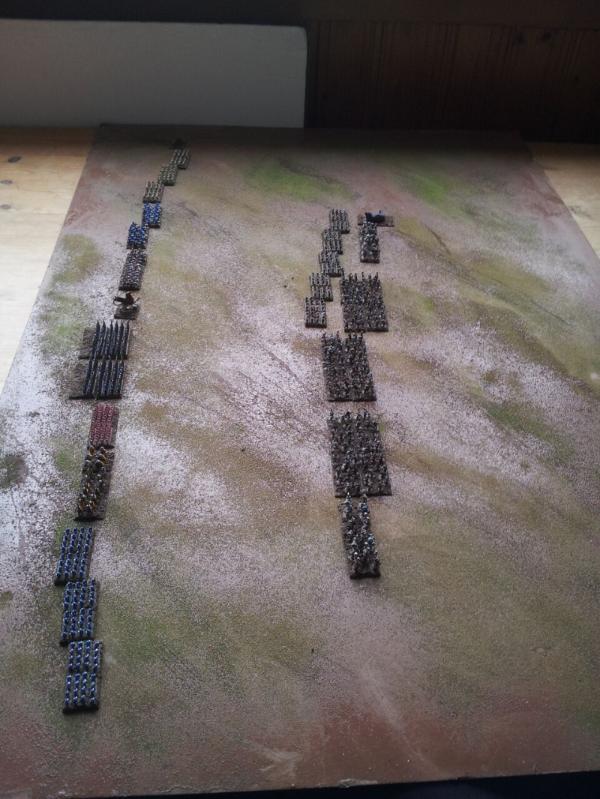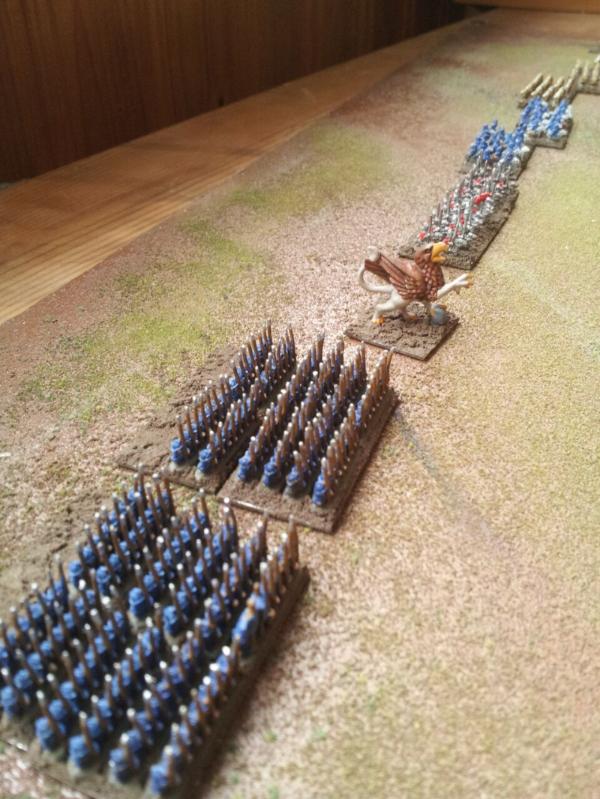 Pikes (spearmen), Griffon, Knights, Horse Archers, Archers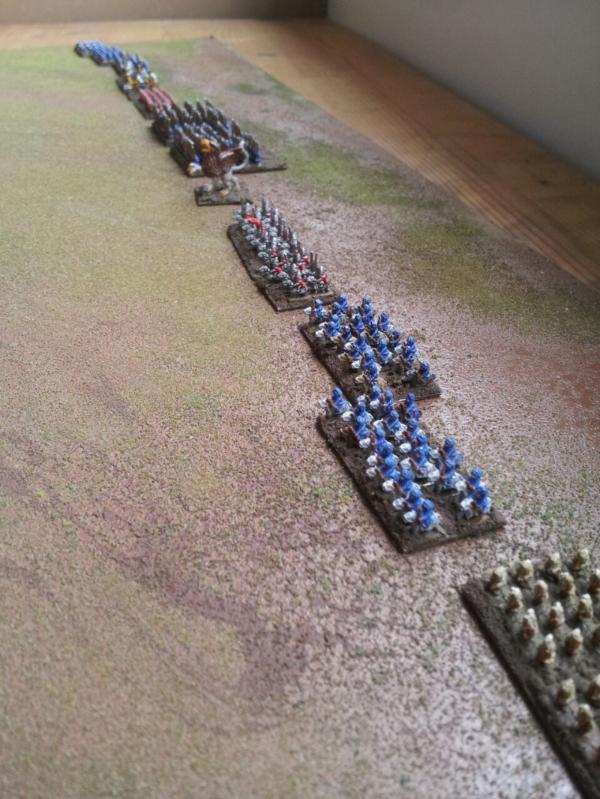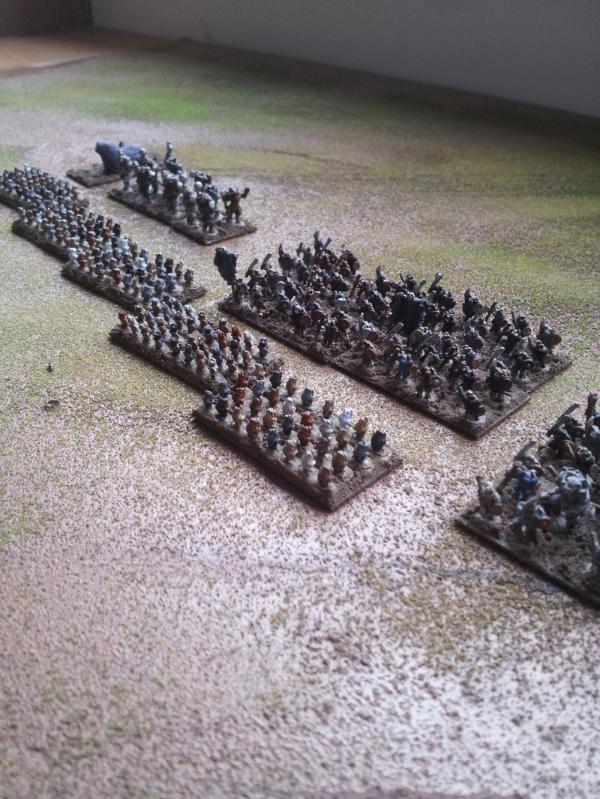 Gors (6mm Microworld) and Ungors (3mm skirmishers). Note that the closest unit of Ungors is facing the wrong way!
Not sure on the rules, probably Impetus, maybe a mod for WFB for old times sake.