Thanks for the tip Steve. If I get some free time to paint at work today I will try to do that and see how they turn out.
This was my first completed guild Trike. I wanted the riders to be wearing camo, even though I know its useless on this color of a bike. Eh, its a fashion statement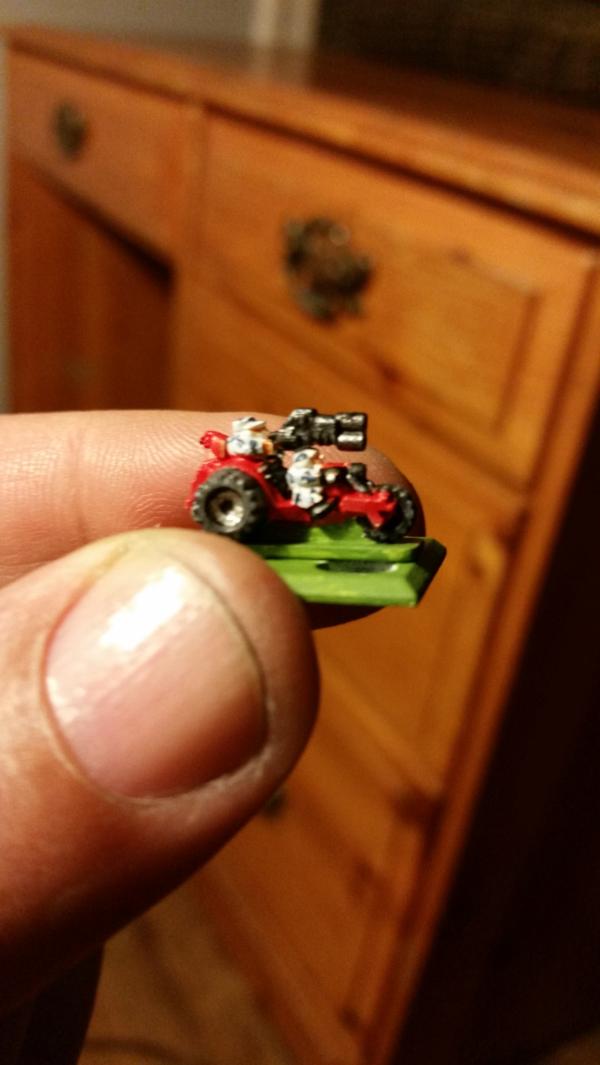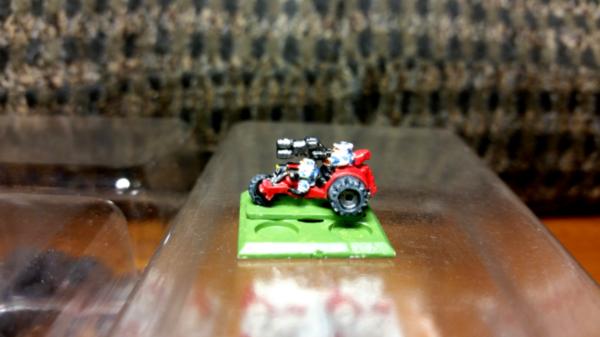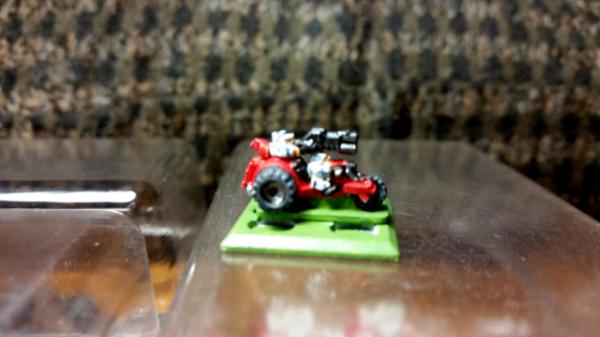 And the completed squadron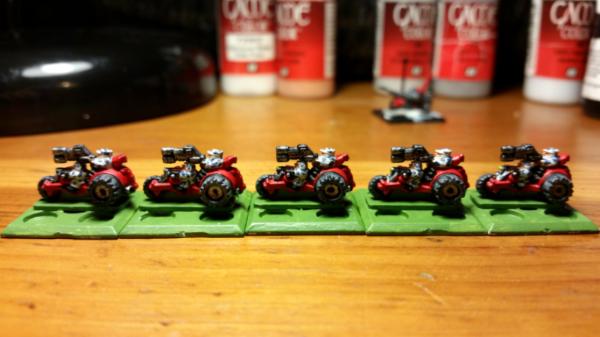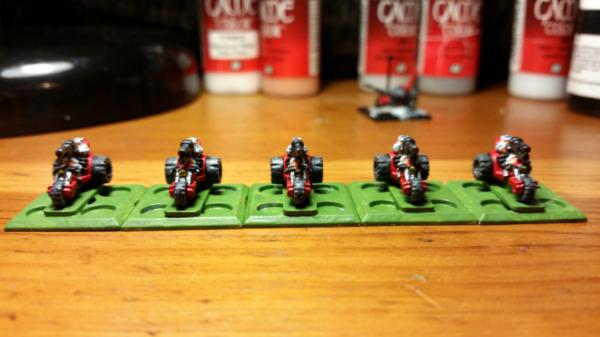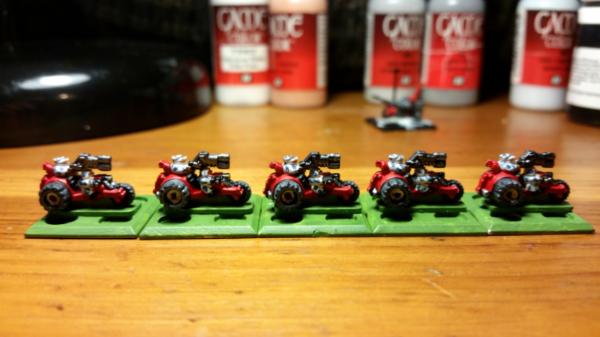 Of course, they still need to be properly flocked. Origionally I considered green, but I think more of an ash wastes look might be better. If I stay away from green then hopefully they won't look like "christmas squats".
So this is the guildmaster that accompanies the guild trikes.