Time for an update here, though if you've been browsing the EpiComp categories you'll have seen this stuff before. I used the comp as motivation for getting things painted. I found having a deadline useful, and when it moved, it allowed me to add a couple more units to my Feral Orks. This is only a good thing, as there is going to be so many infantry units in that list! I also took the opportunity to buy some models from alternative manufacturers to see how they stand up against the Epic stuff. I was very pleased with the quality of the units I bought. Once I get through the sea of Orks I need to finish I'll be moving on to Imperial Guard and Tau. This may be a few years hence!
First up, a Goff Ork Warband. My converted Killa Kans turned out pretty well once painted I thought.
The aforementioned Feral Orks: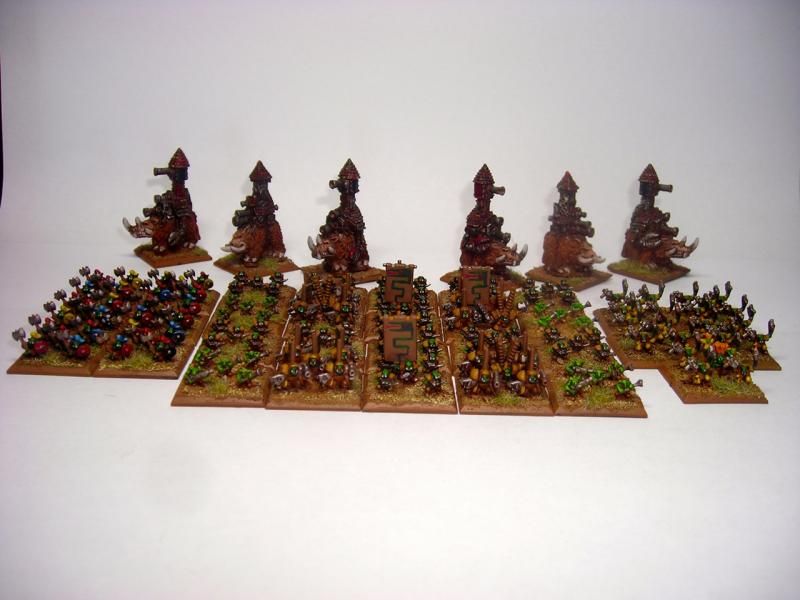 Yomi Grav Tanks from Onslaught Miniatures. Went for a bright and shiny anime-inspired look: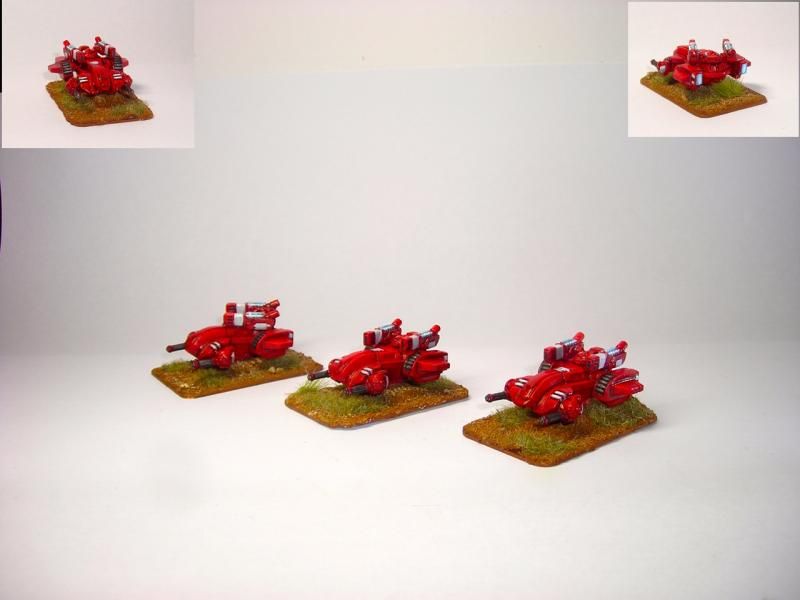 Cyclops Heavy Mortars from Exodus Wars. Could be Bombards, Medusae or Griffons in an Imperial Guard list: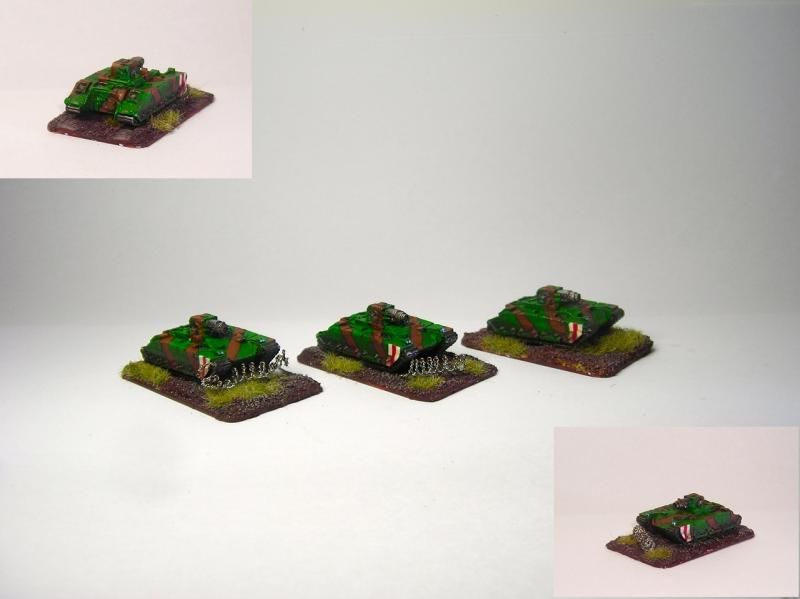 Lastly, Dark Realm Piranha Gunships. Vultures for an Imperial Guard list:
I'll be getting back to the Orks shortly. Got a few Speed Freak warbands underway.
Cheers