A quick tutorial on glowing bases.
Im no expert, but this is how I did it:
1: Make and paint the base. The base should be dark, to get the contrast to the glow.
Then paint the glowing stones white, and a littile white on the base to.
2: Airbrush from the top. The coulour should be lighter than you think. Make sure to leave colour on the base, for the glow effect. Very gentley spray from the sides, painting the sides on the stones.
If anything else should have light on em, make sure to hit it with the airbrush.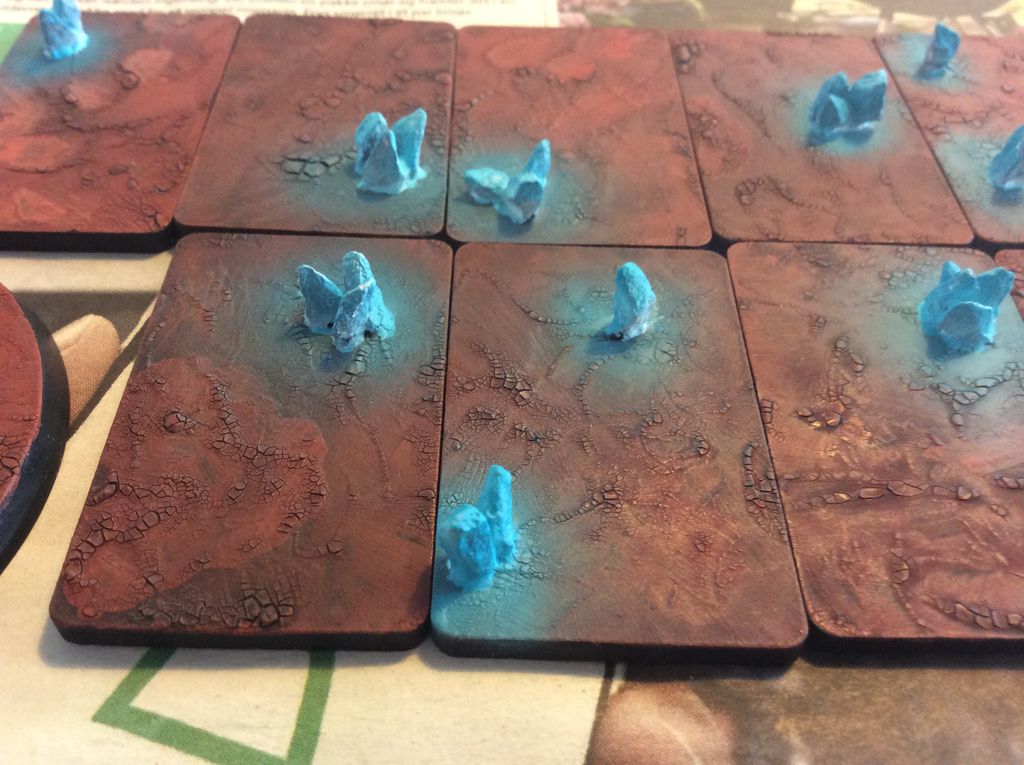 3: Paint white on the very bottom, in holes etc., from where the glow is strongest.
DONE.